Top Ten Tuesday is a bookish meme hosted by That Artsy Reader Girl. This week's topic is Books By My Favorite Authors That I Still Haven't Read.
Size 12 is not fat by Meg Cabot. I've read most of Meg Cabot's young adult stuff, but hardly any of her adult stuff.
2. Abandon by Meg Cabot is one of the ones I haven't read that is young adult, despite what I just said above.
3. The Distance Between Us by Kasie West. I know I haven't read one of her earliest works, and I think this one is one of them.
4. Midnight Jewel by Richelle Mead.  I love Bloodlines and I love Vampire Academy, but this series sadly did not work for me. I read the first one, but not the second one.
5. The Christmas Sisters by Sarah Morgan. I got an ARC book for this one before it came out, but I am just not in the mood to read Christmas books early this year. I read one early last year and loved it. But I have to be in the mood for it. I love Sarah Morgan's other books though.
6. The Names They Gave Us by Emery Lord. I have not read this one yet, and I am not sure if it will. But I love Emery Lord's other books!
7. The Siren by Kiera Cass. I LOVED The Selection series. But this one probably won't get picked back up again.
8. The Secrets We Keep by Barbara Freethy. This book just came out, but I want to read it at some point soon.
9. The Cuckoo's Calling. Robert Galbraith is actually the same author as Harry Potter. I think I picked this up at some point but I probably won't read it. I have a tendency to not go back to books if I put them back down.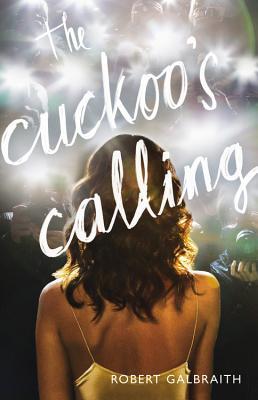 10. Queen of Babble by Meg Cabot. Oh, look! Another Meg Cabot book. I've read all of her popular young adult books. Just not the adult ones again. And the newest of the Middle School Princess series.  I have it, just haven't gotten around to it yet.