Top Ten Tuesday was created by The Broke and the Bookish in June of 2010 and was moved to That Artsy Reader Girl in January of 2018. It was born of a love of lists, a love of books, and a desire to bring bookish friends together.
Hey guys! It's been awhile since I have done one of these memes. The holidays kept me busy and there were work projects and hiatuses here. I'm back and am trying to get back into the swing of things! Hope everybody had a good holiday season!
This week's top ten topic is the most anticipated releases for the first half of 2019. This might turn to all of 2019 because I had about six last time I checked.
1. Serious Moonlight by Jenn Bennett. Jenn Bennett has become an autobuy author since Starry Eyes.
2. Fame, Fate, and First Kiss by Kasie West. Kasie West is another autobuy author.
3. Maybe This Time by Kasie West
4. Finale by Stephanie Garber. I was not expecting to love Legendary so much more than Caraval last year, sooooo of course Finale is going on the list.
5. When Summer Ends by Jessica Pennington. I loved Pennington's debut last year so I had been checking Netgalley constantly to make sure I didn't miss this and I got approved for this book yesterday!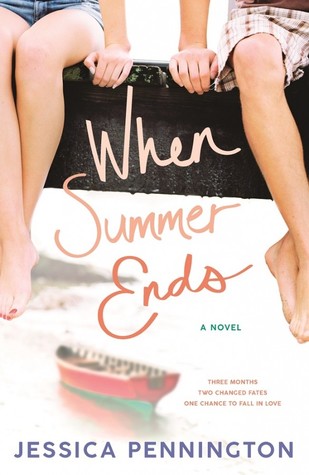 6. Cold Day in the sun by Sara Biren. I have been wanting this book since I first heard about it. Hockey story, a girl on the hockey time and more?