Top Ten Tuesday is a weekly book meme hosted by That Artsy Reader Girl where every week you're given a topic/theme and you list books that match up with the them. Make sure you link back to Jana and check what picks others have on their list! Happy (Belated) Summer Solstice! Summer always puts me in a contemporary mood, though last summer I actually read some good fantasy books around this time of the year! It's been awhile since I've done one of these posts!
1. Maybe This Time by Kasie West.  I lucked out with getting an ARC for this book, but I sold my Kindle and got a Barnes and Noble gift card soooo I can use it to purchase this book.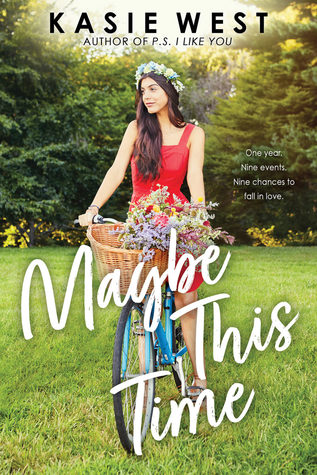 2. There's Something About Sweetie. I already own this on my e-reader.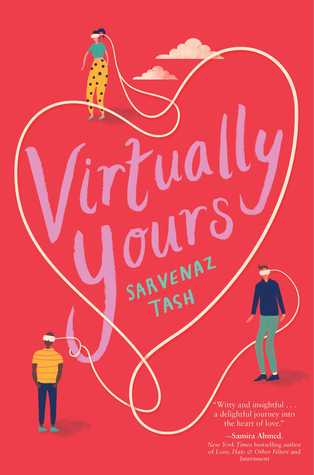 4. I want to buy Risking it All. I am waiting to be on vacation before I buy some books because I have books to read now.
5. Hearts Made for Breaking is on hold at my library. I hope I get it soon!
6. The Unexpected Everything. I have this in paperback but I'm forever also checking it out from Overdrive to have it on my Nook. I might read this when I'm on vacation because I LOVED Since You've Been Gone during my last vacation.
7. Storm and Fury.  I might buy this book with my gift card next week.
9. If You're Out There is another book I've had checked out from the library forever. I need to read this soon too. It might be a vacation book as well.
10. Boy Who Steals Houses and Ash Princess. I'm torn between these two. These paperbacks have been sitting next to me for ages. I'll most likely bring these two on vacation for my back up books just in case. Oh, and Letters to the Lost by Brigid Kemmerer because I've read her other stuff. Sorry, there's three books in this answer. I have Letters to the Lost on my Nook I believe!!
---
What are some books you want to buy? What are some books that you own that are currently on your TBR? Feel free to leave a comment!